Annual Report
Philanthropic support is essential to the LCCC Foundation's Commitment to accelerating the mission of Lorain County Community College. To help our donors and the community truly understand the impact of philanthropic support, the LCCC Foundation publishes an Annual Report to the Community. Click Here to view our current Annual Report.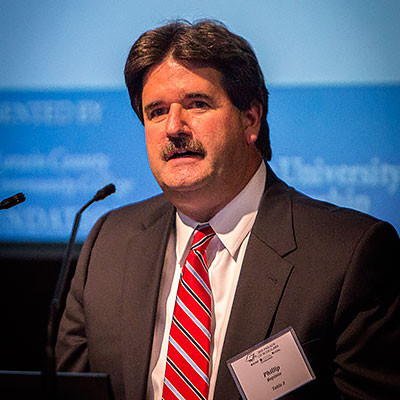 Phillip J. Baptiste, Chairman
Serving LCCC Since 1973
The Lorain County Community College Foundation, a nonprofit organization, assembles and utilizes resources to support the mission and vision of LCCC. We enhance our community's quality of life by investing in key LCCC priorities that present the greatest impact and growth opportunities for the people of our community.