Brenda Troxtell
Administrative Associate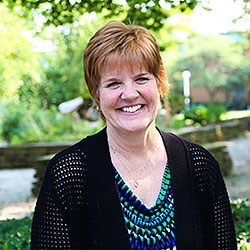 Brenda has worked in the nonprofit sector for nearly 20 years in various positions ranging from Administrative Assistant to Alumni Relations Coordinator. Prior to her non-profit experience, she worked in retail, retail management and customer service.  Her current position includes being the staff liaison to the LCCC Foundation Board and its committees, assisting with all LCCC Foundation events and as staff support. Brenda is a life-long learner at LCCC and an alumna of Leadership Lorain County Class of 2008. She lives with her husband in LaGrange, OH.
Serving LCCC Since 1973
The Lorain County Community College Foundation, a nonprofit organization, assembles and utilizes resources to support the mission and vision of LCCC. We enhance our community's quality of life by investing in key LCCC priorities that present the greatest impact and growth opportunities for the people of our community.