Charles Wiersma
Director of Finance & Operations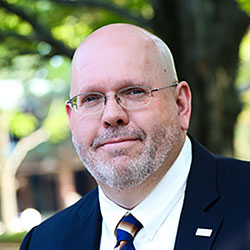 Chuck Wiersma, a native of Cleveland, has dedicated his career to working at Not For Profits.    He has worked at three different public institutions of higher learning in Ohio (LCCC, BGSU, and CSU) as well as at a quasi-government agency in the University Circle area of Cleveland.   Chuck is a licensed CPA and is a member of the Ohio Society of CPA's.
Serving LCCC Since 1973
The Lorain County Community College Foundation, a nonprofit organization, assembles and utilizes resources to support the mission and vision of LCCC. We enhance our community's quality of life by investing in key LCCC priorities that present the greatest impact and growth opportunities for the people of our community.