The Lorain County Community College Foundation Campus Grants Program
Empowering Faculty and Staff to Enhance the Community College Experience
The Campus Grants Program provides funding for unique projects that enhance teaching and learning and projects that provide program enhancements or special services that are not typically funded through the College's budgeting process.
Creating a mobile application development course that prepares students to dominate this rapidly growing career field.
Giving retrained workers in an alternative energy certificate program hands-on experience building a functioning wind turbine and solar panels to power a digital billboard for a community radio station.
Bringing professional, nationally recognized writers to the LCCC campus to participate in creative writing classes and literature courses, giving LCCC students the opportunity to further develop skills and explore career opportunities with published writers.
These are just a few of the projects that the LCCC Foundation's Campus Grants program has brought to life for the benefit of the Lorain County Community College campus community.
The campus community is invited to submit proposals based on a yearly cycle. A committee of dedicated volunteers from the Foundation's board of directors reviews the proposals and makes recommendations to the LCCC Foundation Board of Directors. The board of directors then makes a final determination of the proposals that will be funded. The Foundation strives to fund a variety of projects that impact as many constituents and students as possible as well as support the four cornerstones of the Colleges mission and vision: Education, Economy, Culture and Community. To learn more about Lorain County Community College's Mission, Vision and Strategic Priorities, click here.
Applications for Fiscal Year 2017-2018 grants are now available. All proposals are due Monday, March 27, 2017.
Click "APPLY NOW" to download the application and budget template.

Process Timeline and Important Dates for Applicants 
| | |
| --- | --- |
| March 27, 2017 | Applications with appropriate signatures are due and should be sent to the LCCC Foundation Office (CC220). |
| May 2017 | Campus Grants Committee meets to review grant applications and determine recommendations for funding to Foundation Board of Directors. Foundation Board of Directors approves recommended grant applications. Applicants of approved grants are given official notification of funding. |
| July 1, 2017 | Grant Period Begins |
| January 15, 2018 | Mid-term Reports due. An email will be sent to you in which you will be requested to explain your progress up to that point and whether you see any changes from your original budget and proposal. An email response will be acceptable. Campus Grants Committee members will be forwarded your report. |
| June 30, 2018 | Grant period concludes. All funds must be spent or encumbered by this date. Note: No extensions into next fiscal year will be given. |
| July 15, 2018 | Final Reports due. |
The Foundation strives to fund a variety of projects that impact as many constituents and students as possible as well as support the College's Vision 2020 Priorities:
Drive Student Completion for Academic and Career Success
Lead Talent Development While Accelerating Business and Job Growth
Inspire Community Engagement, Connectivity, Diversity and Wellness.
To learn more about LCCC's Vision 2020, click here.
Please contact Laura Slys in the Foundation Office at lslys@lorainccc.edu or extension 7543 for more information about campus grants or questions about submitting a proposal.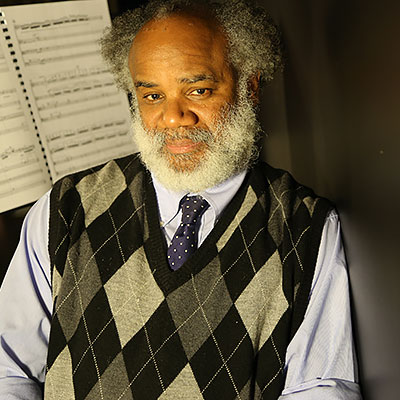 Campus Grants Awardee Jeffrey Mumford, Signature Series musical performances
Stay In the Know with the LCCC President's Blog
Read the latest President's Blog by LCCC President, Dr. Marcia Ballinger and follow her on Twitter @PresBallinger.