C. Paul Stocker Fine Arts Center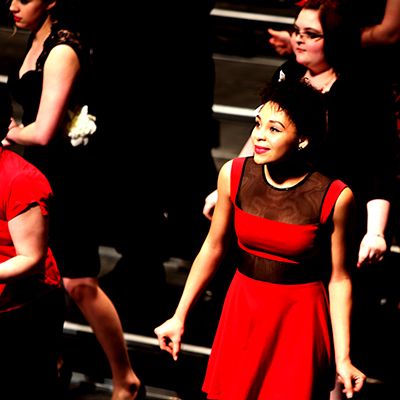 In 1973, one of the very first initiatives of the newly established Lorain County Community College Foundation was to bring a performing and fine arts center to the Lorain County Community College Campus. A fine arts center was to fill a crucial role, putting performances, cultural experiences, arts and educational events within reach of the diverse community of Lorain County.
By 1975, a plan was developed for the center but it became clear that in order to bring the arts to Lorain County, private assistance would be needed to build such a facility. Plans for the facility seemed to stall until C. Paul Stocker, a successful industrialist and dedicated philanthropist came forward with a lead gift that energized the campaign and inspired others to support the cause. Sadly, Mr. Stocker would not live to see the facility open. To honor his support for the arts center and affection for the community, Foundation board chairman, Eric Nord, with unanimous support from his colleagues would champion to name the arts center after him.
In 1980, the C. Paul Stocker Fine Arts Center, commonly known as the Stocker Arts Center, opened its doors to the public for the first time. The facility is home to: 
a fine art gallery named in honor of Beth K. Stocker
dance studios
a lecture hall
the Cirigliano Studio Theatre
a scene and costume shop
the 1,000 seat Hoke Theatre, and
the LCCCollege Arts and Humanities academic division
Through the Performing Artists Series, the facility brings the beauty, creativity and vibrant cultural perspectives of the arts to more than 70,000 patrons of all ages and backgrounds each year.