Women's Link Charity Crop
The Charity Crop is a great opportunity to create a scrapbook out of your treasured photos and mementos!  Create a family keepsake, get and share ideas and have fun!
Each year, Women's Link makes it possible for thousands of women and men to attend college by providing information, referrals, support, financial assistance and guidance on personal issues.  All proceeds will support Women's Link programs and clients.
Charity Crop Dates for 2020
CHARITY CROP DATES ARE TEMPORARILY SUSPENDED DUE TO COVID-19
To pay by mail: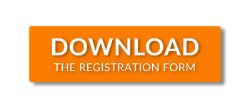 Checks should be made payable to: LCCC Foundation
Mail Charity Crop Registration Form and Check to:
     Women's Link
     Lorain County Community College
     1005 North Abbe Road
     Elyria, OH 44035
Note: Money Orders are not refundable even if you cancel by the deadline.  Registration is not complete until both form and payment have been received.