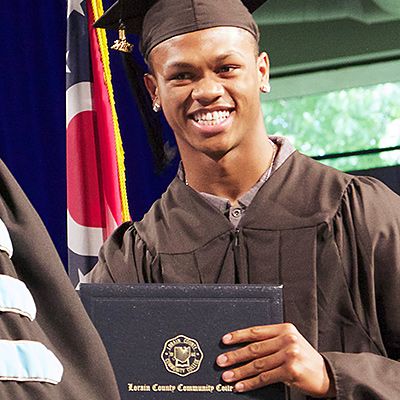 Heritage Society: Create a Legacy Through Planned Giving
     The LCCC Foundation's Heritage Society recognizes donors who benefit Lorain County Community College Foundation through bequests, trusts annuities, life insurance policies, retirement plans and other planned giving methods. Foundation staff can assist you in determining the ideal option for your family and estate that will likewise have a significant impact on the college.  
     Heritage Society members' names are prominently displayed on the Foundation's Donor Walls located in both the Spitzer Conference Center and College Center Building, allowing for maximum exposure to students and guests visiting Lorain County Community College. By displaying the names of those who have made this significant commitment of our College and our community, we seek to create a culture of philanthropy that will strengthen Lorain County Community College for future generations.
     The LCCC Foundation is here to help you and your financial advisor navigate this process as well. Please contact us at (440) 366-4039 to set up a preliminary gift planning meeting today.