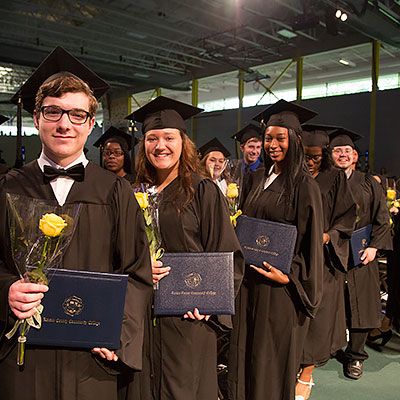 Scholarships
Lorain County Community College enrolls more than 14,000 students each year. Our students come to us from different backgrounds and experiences, but all are striving to achieve the same goal – a better future for themselves and their families. Whether they are beginning their first college semester after graduating high school or returning to pursue a new career later in life, each student is unique and adds to the diversity of the community college experience.
Along with that diversity, however, comes a wide variety of financial need. More than 60% of our current student body require some amount of financial assistance to attend Lorain County Community College, and the Foundation plays a critical role in their success.
As an institution of higher education, we are doing everything possible to keep education affordable. By establishing a scholarship fund through the Lorain County Community College Foundation, your gift can create a life-changing financial award to students year after year.
Contact Lisa DeVito, Development Officer, at  ldevito@lorainccc.edu  to learn more.