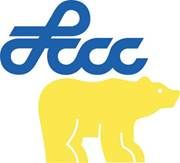 Stay tuned for more information on the Annual Jack Nicklaus Scholarship Golf Benefit on Monday, August 9, 2021 at the Elyria Country Club!
LCCC Foundation operations continue uninterrupted, with staff working remotely.
For the most current information on LCCC's COVID-19 response and campus updates, visit www.lorainccc.edu/coronavirus.
Stay In the Know with the LCCC President's Blog
Read the latest President's Blog by LCCC President, Dr. Marcia Ballinger and follow her on Twitter @PresBallinger.