The LCCC Foundation Campus Grants Program
The LCCC Foundation Campus Grants Program serves staff, faculty and students by funding select projects that complement and advance LCCC's Vision 2020 priorities and initiatives. 
Drive Student Completion for Academic & Career Services

Lead Talent Development While Accelerating Business & Job Growth

Inspire Community Engagement, Connectivity, Diversity and Wellness
Since the program's inception in 1997, over 230 awards have been made in amounts ranging from $500 to $10,000.  To-date, nearly $1,100,000 in funding has been awarded to develop new and grow existing programs which meet the needs of our campus community through the Campus Grants Program!
The LCCC Foundation is pleased to have received 19 applications for the 2018-2019 Campus Grants Program! 
For questions or more information contact Lisa DeVito, Development Officer, at 440.366.7743.
---
FY2019-2020 Campus Grants Timeline
March 19, 2019 (Tuesday) - Campus Grants 101 - 8:00 to 9:00 am
Campus Grants Info Session #1 - SP211  - COMPLETED
March 21, 2019 (Thursday) - Campus Grants 101 - 11:00 am to 12:00 pm
Campus Grants Info Session #2 - SP211 - COMPLETED
April 8, 2019 (Monday) - By 5:00 pm - DOWNLOAD APPLICATION BELOW
Campus Grants Applications Due - COMPLETED
Week of May 15, 2019
Notifications of Funding - COMPLETED
July 1, 2019 (Monday)
Grant Period Begins
January 14, 2020 (Tuesday) - By 5:00 pm
Mid-Term Reports Due
June 30, 2020 (Tuesday)
Grant Period Concludes
July 13, 2020 (Monday) - By 5:00 pm
Final Reports Due
Previous LCCC Foundation Campus Grants Program projects include: 
Creating a mobile application development course that prepares students to dominate this rapidly growing career field.

Giving retrained workers in an alternative energy certificate program hands-on experience building a functioning wind turbine and solar panels to power a digital billboard for a community radio station.

Bringing professional, nationally recognized writers to the LCCC campus to participate in creative writing classes and literature courses, giving LCCC students the opportunity to further develop skills and explore career opportunities with published writers.
FY2018-2019 CAMPUS GRANTS FINAL REPORTS ARE DUE JULY 15, 2019. CLICK BELOW TO FILL OUT THE FORM.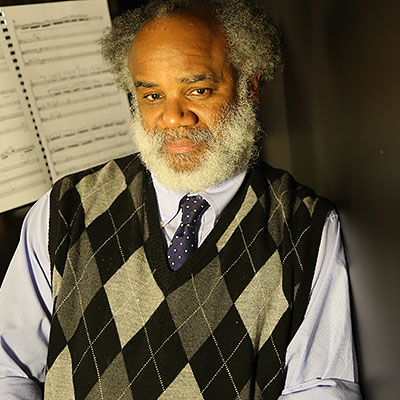 Campus Grants Awardee Jeffrey Mumford, Signature Series musical performances
Stay In the Know with the LCCC President's Blog
Read the latest President's Blog by LCCC President, Dr. Marcia Ballinger and follow her on Twitter @PresBallinger.